Our Dale City Plumbing Team Is Always There For You

It's evening on Thanksgiving. You and your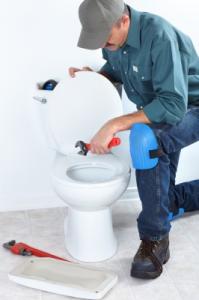 buddies have just taken in the first game of the traditional Thanksgiving doubleheader. All of the sudden there's a problem with the toilet. Then your wife starts complaining about a back-up on the kitchen sink. Ten guests, two bathrooms, one main line clog – who you gonna call? Your Dale City plumbing experts, that's who - the clog busters.
Our plumbers doesn't take holidays off, in fact, some of our busiest days occur when people strain their plumbing with extra household guests. It's no coincidence that emergencies happen on the holidays. More flushes plus more water down the drains equals a greater chance that something will go wrong (not to mention all the kids getting together and experimenting with sending things down the toilet. Our plumbers recover more toys from toilets that you'd ever image). Our clog busting team carries a power auger in the van, so even tough clogs are no match for us. We're like clog clearing super heroes except, we can't fit all of our equipment on a special utility belt.
Name Any Day - We Work It!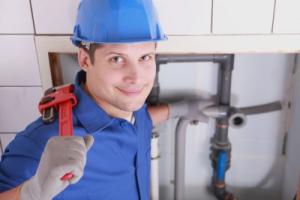 We have plumbers that work around the clock every day of the year. Yes, that means Christmas, Thanksgiving, the 4th of July, Presidents Day, Groundhog's day and National Talk Like a Pirate Day, too. We're not just open - we're fully staffed so your wait time is kept to a minimum. Our vans are like rolling plumbing warehouses stoked with over 2000 different replacement parts and various fixtures as well as all the tools of the trade. We can fix almost any issue in a single visit without having to retreat back to the home shop for reinforcements.
100% Satisfaction Guaranteed

Our Dale City plumbers has earned the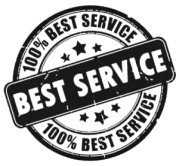 trust of numerous residential and commercial customers over the years and looks forward to forging a new union with you. It's true that we make lots of promises, but it's also true that we deliver the goods. Our 100% satisfaction guarantee isn't there just to draw in customers. It's a statement of our commitment to giving you the absolute best performance every time. If you aren't impressed with the results, we'll do everything in our power to make things right.
Fast, Friendly, Reliable Service Every Time

We take pride in hiring the best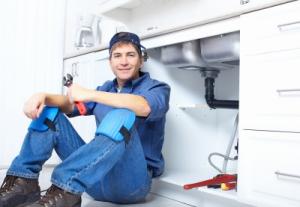 plumbing contractors in the Dale City VA area to service our clients. This means whenever you contact us you can expect experienced staff with a great track record and the latest equipment and training to arrive, and do so quickly. The entire staff has undergone extensive background checks, including full criminal and credit histories and drug screens. Our staff may be experts in plumbing issues, but they will never talk down to you. One of the core beliefs that we have is that our customers are the most important part of the business. Our plumbers promise to answer all of your questions in layman's terms and make sure you understand what is going on before we do anything. We will give you upfront quotes and keep you informed of any changes as they come up, so there will be no surprises on your bill. Call our plumbers today!

---
We're happy to recommend these other great plumbers: